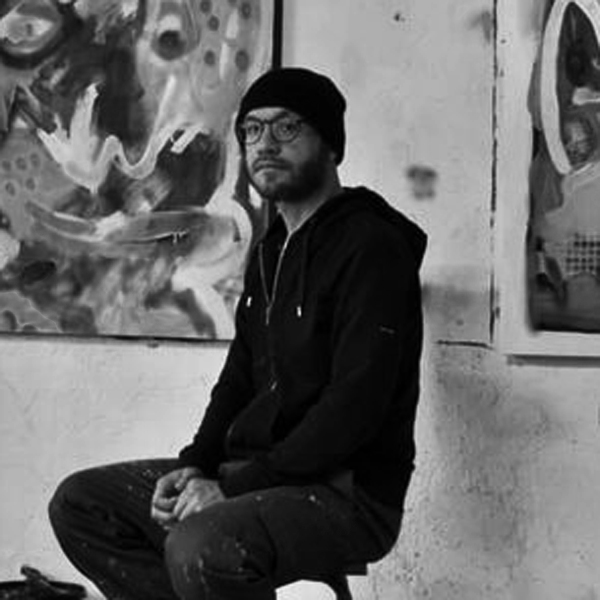 Luca Miscioscia
Artist: Painter
Year: 1985
Luca Miscioscia was born in 1985 in Milan where he still lives and works today.
He studied at the Academy of Fine Arts of Brera where he graduated in 2014.
In 2015 he completed his training joining the team of a craft workshop of Milan where he learned the chemistry of pigments and the different techniques for making canvas.
After an initial interest in informal art and abstract expressionism, from 2016 onwards, the artist has created drawings and paintings that reflect an unknown world occupied by transfigured and hybrid figures.
Artworks